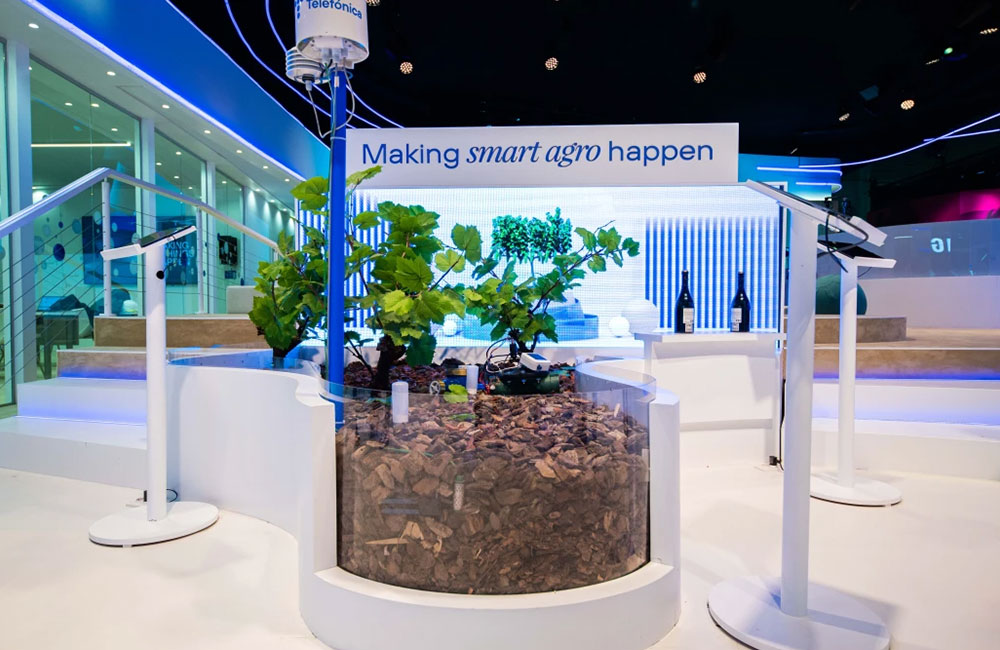 In the framework of Mobile World Congress 2023, #MWC23, we exhibited at the Telefónica stand the demo 'Making Smart Agro happen', where visitors can monitor remotely and in real time the climate and soil conditions of a vineyard in Galicia of Bodegas Godeval and experience first-hand the agronomic decision-making process.

The demo has the necessary technological development to deploy in the field precision agriculture solutions, smart irrigation management, as well as the traceability of the production process and certification of the origin of the product through TrustOS, our managed blockchain platform.

In addition, the demo 'Making Smart Agro happen' has been verified by AENOR with the Sello EcoSmart, which identifies the environmental benefits associated with Telefónica's products and services that contribute to reducing water consumption or promoting the circular economy.

Andres Escribano, director of new business and Industry 4.0 at Telefónica Tech, says: "Smart agriculture has the capacity to significantly reduce the use of fertilisers and pesticides, cut the number of journeys and achieve water savings of up to 30%".