Telco Data Analytics: what's next in Big Data for Telcos
By Lora Mihova, Strategy Manager at LUCA and Richard Benjamins, Director External Positioning and Big Data for Social Good at LUCA.
The European version of
Telco Data Analytics
Conference took place on October 25 and 26 in Madrid. This annual event also takes places in the
USA
and this year there were approximately 100 participants from Operators, Vendors, Startups and OTTs. For the first time, Telefonica was the "host operator" of the event which was run by KNect 365.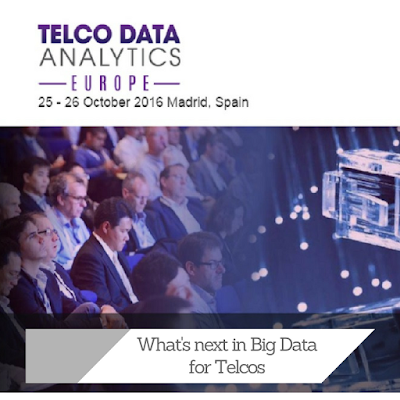 Figure 1: TDA Europe, What's next in Big Data for Telcos
Chema Alonso
, Chief Data Officer of Telefonica, gave the opening keynote where he argued that taking data-driven decisions is now a must for all organizations, emphasizing the growing importance of security and privacy for any
Big Data
initiative.
Phil Douty,
Director of Partnerships and Strategic Alliances of
LUCA
discussed the power of anonymized and aggregated telco data enabling the understanding of a representative cut of the population, which can be extrapolated flexibly to show real behaviours.
Phil transparently

talked about

the learning curve for telcos in the Big Data business

: it takes

time, money and learnings from mistakes being made. The accelerating pace of change in telco Data Analytics means that anyone who is still learning now, will struggle to catch u

p.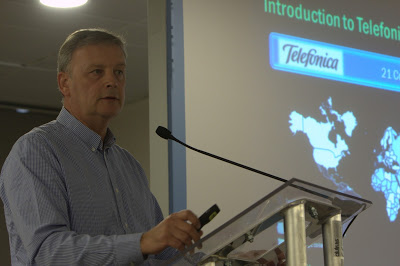 Figure 2: Phil Douty discusses the power of anonymized ad aggregated telco

- Photo by
Lee Tucker
A panel discussion on how to create a first class Data Science team brought to bear that there are different types of data professionals

including

Data Engineers (Data Plumbing), Data Scientists (analytics) and data-savvy managers (turning insights into actions), and because

those profiles

are very hard to find in the ma

rket

, training of existing employees is very important. It also became clear that creating a team of Data Scientists is not enough to ensure impact; the rest of the organization also needs to have the right "data

-oriented

culture"
such that insights are put into action acro
ss the organization
.
Another

discussion

, led by Dr. Sebastian Fisher, Data

Scientist

at

Deutsch

e Telecom

, remind

ed

us that for machines to be

truly i
n
telligent, they must be able to perform Reasoning, Knowledge Representation, Planning,

Natural Language Processing

, Perception, and man

ifest

General Intelligence. As on many events of Big Data nowada

ys,

Artificial Intelligence is getting increasingly more attention.
BigML,

o

ne of the

companies

present at the conference, is a startup whos

e

mission is to make Machine Learning easy. BigML offers a tool with several Data Science algorithms so that non-data scientists can execute clustering or predictive algorithms on (quality) data. BigML won the Partnership Award for its collaboration with Teléfonica Open Future_ in creating PreSeries, which uses BigML's

algorithms

to predict which startu

ps will be successful

; a

truly data-driven approach!
Another question which was discussed on the IOT analytics panel was: if you had $100 million to invest

in

Io

T

, what would you invest in? All panel members agreed that part should be invested in security: when everything (people and things) are connected to the Internet, the risk for abuse and disasters increases signi

ficantly.
Several studies
have shown that security in IoT
requires more attention. Another suggestion w

as to invest in "innovation at the edge"

, that is, to invest some of the money in IoT-related startups so that

the projects are

not hindered by the rules of

large

organizations, which can hinder progress. Finally, for IoT Analytics to reall

y

take of, thriving ecosystems

are

fundamental, probably around a few main platforms in the world that will host

a large share

of the IoT data available. Such platforms would then give secure and "permissioned" access to data to developers, startups and businesses in order

to create value.
The last topic which was discussed was Big Data for Social Good, ex

plaining

how Big

Data

, and more specifically telco data, can help measure progress on the 17 Sustainable Development Goals of the United Nations. More details can be read in this post.