Aura arrives in Colombia to transform the relationship with its customers
During the Andicom International ICT Congress, which took place last Friday in Cartagena de Indias (Colombia), the CEO of Telefónica Movistar in Colombia, Fabián Hernández, announced the launch of Aura through the Mi Movistar application. The virtual assistant, Aura, will allow the company's users to find out, among other things, details of their data consumption, see their bill, their contracted products and services, and consult their balance in real time. All this using a natural language, in a personalised and simple way to make the relationship between the customer and the company easier.

"We are the first Telco in the country to launch an Artificial Intelligence system to facilitate our customers' digital relationship with the company. With a renewed experience, and taking advantage of cognitive improvements and global synergies, through Aura we are strengthening our channels in Colombia to enrich our customers' personal experiences by generating innovation with automated learning models," said Fabián Hernández.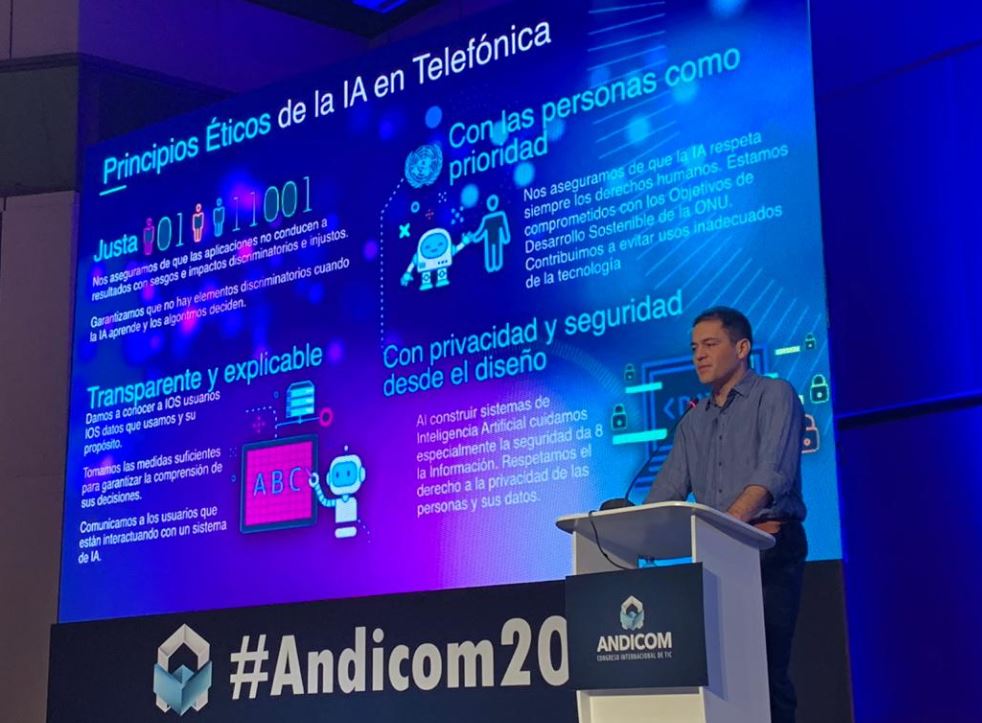 Fabián Hernández during his presentation at Andicom 2019
He also emphasised that, in the coming months, work will continue in the country to integrate Aura into new channels (the Website, WhatsApp, Call Centre and Facebook Messenger) and thus take advantage of cognitive improvements and global synergies.
From a global perspective, Irene Gómez, Global Director of Telefónica Aura, has commented in various forums that Aura has more than two million active users per month and has grown at a rate of 71% in the first months of the year. The service is already a reality in eight countries: Brazil, Argentina, Chile, Ecuador, Spain, the United Kingdom, Germany, and Colombia. Aura is the result of Telefónica's comprehensive digitalisation and its commitment to transforming the relationship with our customers, offering them personalised experiences in real time.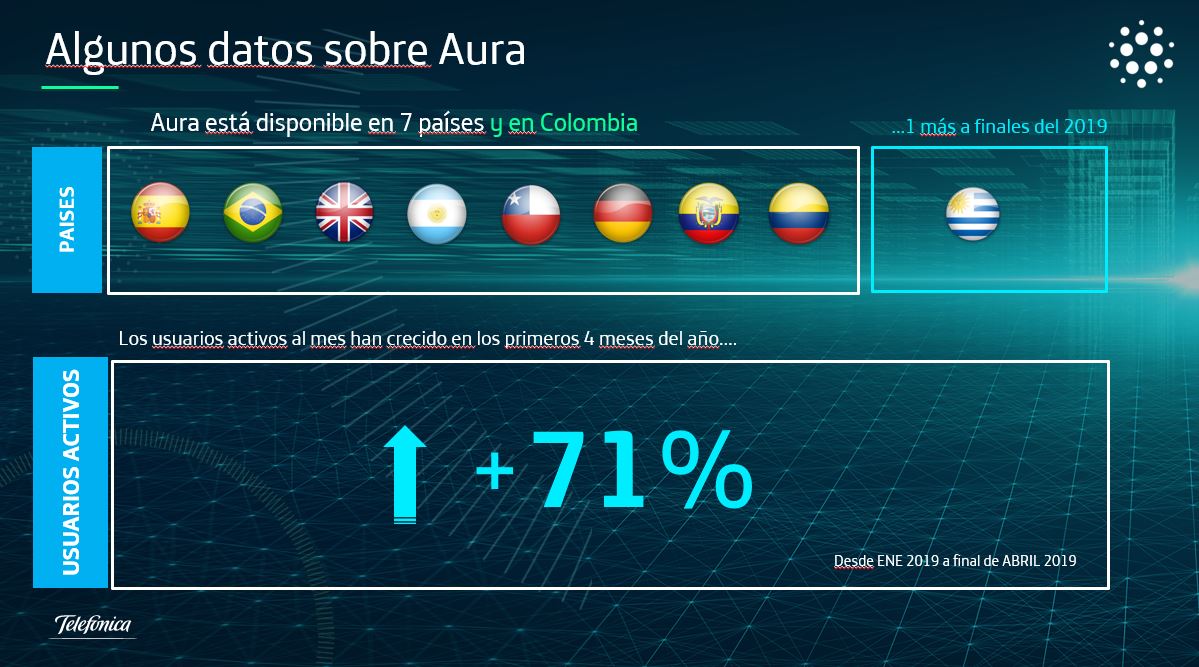 During the conference, Fabián also explained the scope of the company's digital strategy, highlighting Artificial Intelligence developments in Colombia. He also commented that the country is the only operator in providing digital care through WhatsApp for B2C customers, through which various concerns regarding their services can be clarified using Bots. Use cases of AIOps (artificial intelligence for operations) have also been developed, and by July 191 cases had been developed and were in production. Another of the Company's great advances is related to robotic process automation (RPA), whose objective is to reduce human intervention in the use of computer applications, particularly in repetitive tasks.