Data rewards are the new consumer engagement tool & Gigabytes are the new currency
Today's consumers are fairly savvy about companies selling to them. As they are constantly bombarded with an increasing number of calls to action, these engagement attempts are often viewed as a nuisance at best. Or at worst, they create a negative association with the company in the consumer's mind.
What if there were a way to create a win-win consumer engagement scenario for consumers and companies? One in which consumers gained perceived benefits from the engagement and companies were able to meet their marketing and advertising objectives.
This is where Data Rewards come in. Data Rewards serve the interests of both consumers and companies, making it an ideal tool to add to any marketing mix.
Essentially, this new tool rewards customers with small amounts of one-time use data in exchange for completing a certain desired action, such as watching video, taking a survey or downloading an app. Similar to a toll-free phone line or offering free shipping, companies absorb the cost of these services in order to pass on a better customer experience to their consumers. In the case of Data Rewards, companies cover the cost of gigabytes of data and then pass those gigabytes along as currency to pay consumers in exchange for taking desired actions.
This tool is successful because it meets a felt need in key markets, particularly in the LATAM region. Despite high levels of smart phone penetration, which is expected to reach 68% in 2020, only about 48% of users have a regular data plan. The rest of smart phone users rely on a pay-as-you-go plan, which means they are more conscious about their data usage. However, the opportunity for Data Rewards is not limited only to these data-restricted customers. Even users on a data plan are conscious of their data usages, as those plans do not always include unlimited data.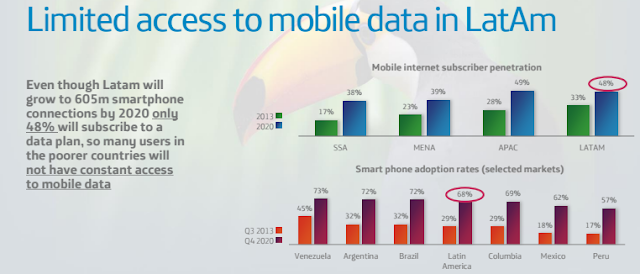 Figure 2: Despite high smartphone penetration, data access in the LATAM region is inconstant.
In developing markets, including LATAM, over 30% of consumers run out of data each month. These consumers are reluctant to purchase extra data, so they are highly motivated by offers of free data. Data Rewards target this untapped market by offering as a reward the data that these consumers are seeking.
The motivation factor is evidenced by the high participation rates. A September 2016 Telefónica survey looked at consumer engagement rate with four different Data Rewards-incentivized calls to action: watching a short video ad, filling out a survey, subscribing to a movie or a series and signing up to a newsletter. The study found significant engagement levels in the LATAM market in particular. For example, on average between 65% - 80% of customers in Brazil, Mexico and Colombia engage with all four rewarded offers in exchange for only small amounts of data.
High levels of engagement associated with Data Rewards also are an ideal scenario for companies. An 80% engagement rate with standard advertising is almost unheard of, even for the most catchy, viral advertisements. Using gigabytes as a currency attracts and motivates customers, which allows companies to meet their objectives. Putting a product or service before more sets of eyes both increases brand awareness and potentially increases sales, particularly as these consumers are likely to view the brand more favorably for rewarding them with what they actually need.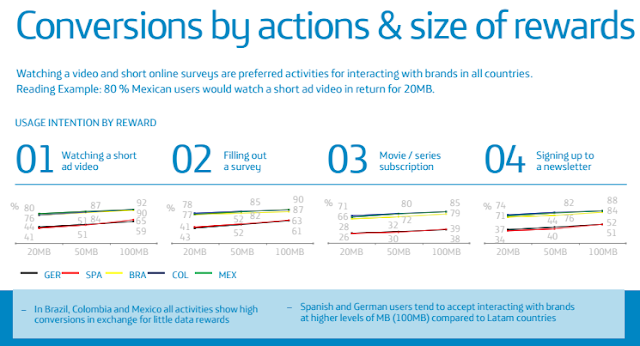 Figure 3: Data Rewards result in higher conversions.
A great example of the success of this tool is Vivo's use of Data Rewards in Brazil. The company ran a R$ 2 million campaign (about $630,000 USD), which resulted in 330,000 leads generated in 45 days. Users who filled out a form completely were rewarded with data. Furthermore, Vivo gets not only leads through this tool, but is also able to gain more precise information about these leads, particularly if the call to action they are using is a survey.
The possibilities for using Data Rewards are endless. Companies can choose to target ads based on consumer habits or needs, and also can customize the amount of data offered for specific actions. Data Rewards ads are also able to be customized with unique company branding. The win-win factor of using Data Rewards makes them attractive to companies and customers alike.
To learn more about how our Data Rewards tool can enhance your advertising efforts, visit our website.