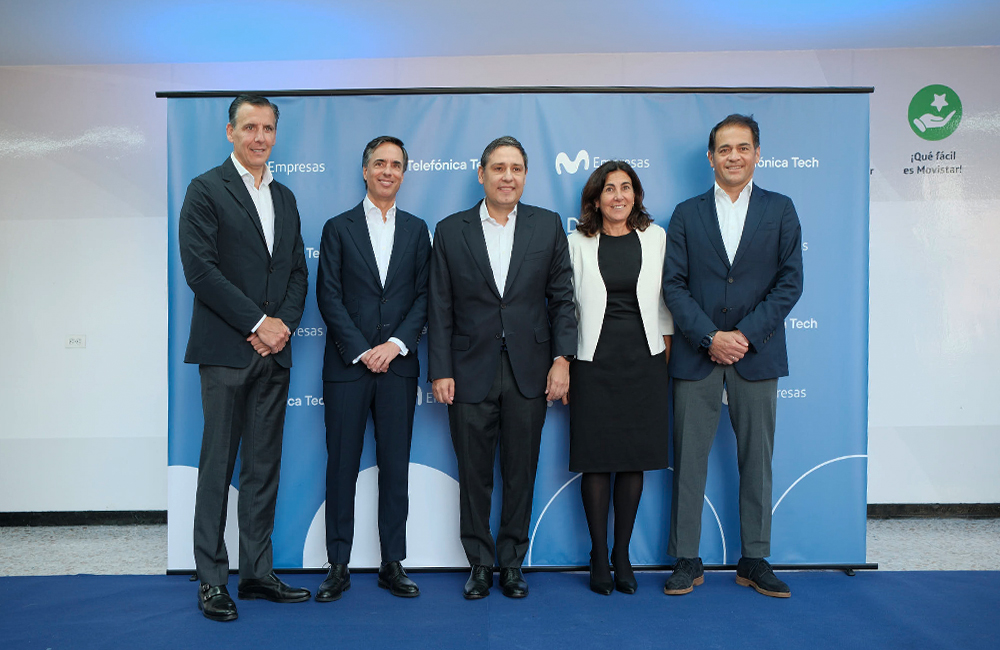 We have opened a new Digital Operations Center (DOC) at our headquarters in Bogota, which joins the one in Madrid. This complements our operations capabilities in Cyber Security and Cloud.

Our DOC in Colombia reinforces our global operations services, both for our customers in Hispam and USA, in the same time zone, as well as providing extended hours support to our customers in Europe.

Among the attendees at the inauguration were José Cerdán, CEO of Telefónica Tech; Alfonso Gómez, CEO of Telefónica Hispam; María Jesús Almazor, CEO of Cyber Security and Cloud at Telefónica Tech; and Fabián Hernández, CEO of Telefónica Colombia, among other executives. We were also accompanied by representatives of institutions and companies in the region.