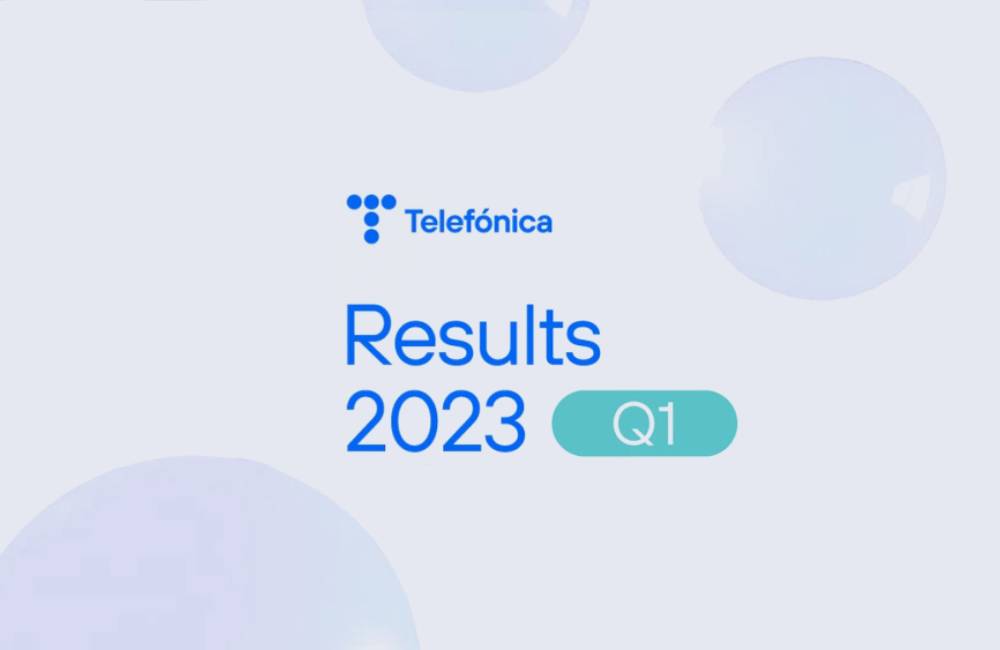 Our business unit, Telefónica Tech, has presented financial results for the first quarter of 2023. This highlights a 43.5% increase in our revenue, reaching €429 million.

Telefónica's revenues increased 6.7% thanks to the positive contribution of all geographies and business units. In addition, OIBDA has organically increased by 1.1% despite inflationary pressures.

These results confirm our progress toward meeting 2023 financial objectives. We have also reduced our debt by 3.5% compared to March 2022. We have covered the maturities of the next three years, with more than 80% of the debt at a fixed rate and an average life of 13.2 years.

Our customer base grew by 4% between January and March, with a significant increase in fiber accesses (+16%) and mobile contract accesses (+7%), reaching 383.6 million.

José María Álvarez-Pallete, our president, pointed out that we have started the year strongly, despite the global economic environment. "We continue to execute our strategic plan and added another quarter of accelerated revenue growth in all regions where Telefónica operates. As a result, we are on track to meet our financial targets for the full year, and we can also confirm the dividend forecast for 2023. Telefónica continues to deliver on its commitment to reduce debt and continues to strengthen its balance sheet thanks to its ability to anticipate".

The first quarter results show solid growth and responsible financial management. This allows us to advance our strategic plan and meet our objectives.