The origin of remote work, Geosocial Networks and tips for returning to the office
⏰ Monday 06:00 a.m. Alarm clock goes off. Time to get back to the office after the weekend.
This pre-pandemic habit that most of us workers had so internalised returns to us with the "new normal" and it is estimated that, currently, there are only 10% of people who still do not go to their workplace physically any day of the week. Can we say then that working from home has been a fad with an expiry date? Yes and no.
You probably thought that this innovative model of relocating workers and letting them carry out their tasks a few kilometres away from the office is totally modern and disruptive: well, I'm sorry to say that you are wrong.
Jack Nilles as the originator of the term "Remote working"
If we consult Wikipedia (if you are a millennial) or even simply ask a guru today, ChatGPT, it will tell us that this way of work without limitation in space dates back to a few decades before the pandemic, with much more "limited" means but with the same purpose: to provide a solution to a problem.
And it will give us the name of Jack Nilles as the "father of remote work".
In 1973, this American NASA engineer coined the term "remote work" (telecommuting) in an attempt to solve a major problem in the USA. The so-called oil crisis had created a fuel shortage due to the embargo of barrels decreed by Arab exporters to the defenders of Israel, which would create major problems for the country's industry.
He argued that "if one in seven workers did not have to commute to work, the United States would not need to import oil", which would, to a large extent, solve the consequences of the crisis.
Jack Nilles began to think of ways to optimise resources and also to reduce pollution, congestion and mobility problems.
To this end, his first big idea was to bring work to the worker instead of doing it the other way round in the traditional way, and he implemented the hybrid remote work model by connecting his colleagues' keyboards and screens to remote stations close to the company's headquarters.
In this bizarre way, they could continue to work as if they were there without being there, mixing days working in the office with days working remotely. All this, let's not forget, in a time without Internet, laptops, mobile phones, Microsoft Teams.
Such was the success of his idea that in 1980 Jack Nilles left all his jobs as an engineer and founded JALA International, a consulting company in the field of remote work and with which he continues to collaborate today, at the age of 89.
Several Centuries before Nilles: from Enlightened Despotism to Geosocial Networks 3.0
But that's not all: at Telefónica Tech we are not satisfied with ChatGPT's answer and we have found what we can define as the true father of remote work and we are going to introduce him to you.
In the middle of the 18th century, in the middle of the Enlightened Despotism, and long before Nilles worked at NASA and from space it was possible to create detailed maps of any part of the planet, King Carlos III and his successor Carlos IV commissioned the feat of making an atlas of all of Spain and Portugal, motivated by the fear of a possible French invasion.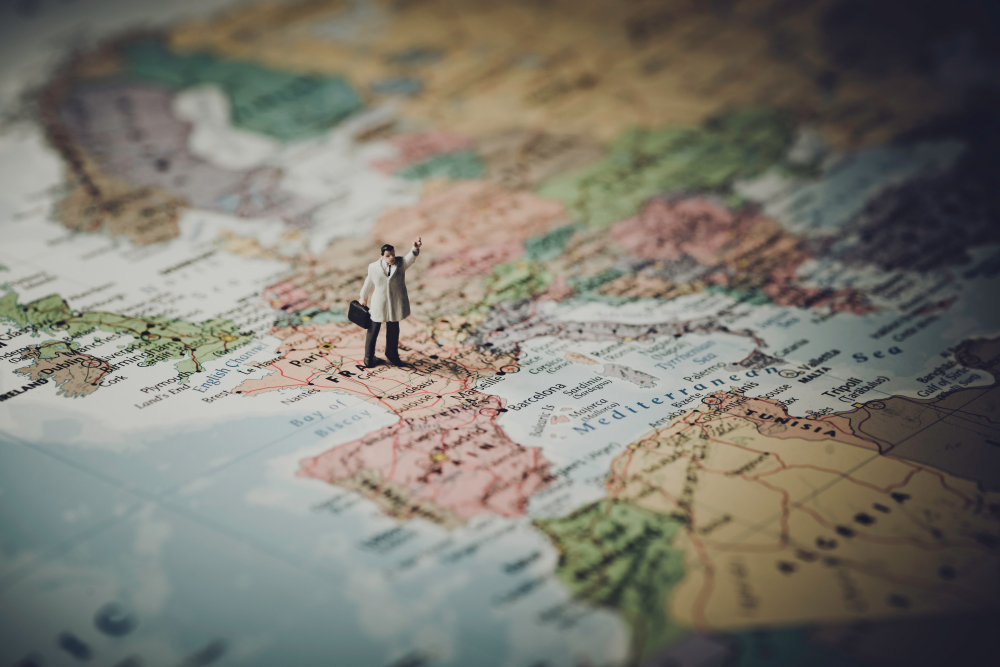 This was no easy task considering that they were at a time when there was a lack of photography, satellites, etc. Tomás López (1730-1802), a Spanish geographer and cartographer trained in the French school under d'Anville, was entrusted with such a task.
And the only way he could do it personally would be to travel all over the Iberian Peninsula and draw every corner by hand, a Herculean feat he was not prepared to undertake due to lack of time and resources.
So, what did he do? From the comfort of his office in Madrid, he decided to look for "remote workers" scattered all over the country who would send him pieces of atlases for him to compile.
But as it was difficult to find great trained draughtsmen who could read and write and who would do a thorough job throughout the length and breadth of Spain, he opted to send letters to the more than 1,000 parish priests with the request for the drawing and the answers to a questionnaire of 15 questions about the geography around him, asking him about villages, cities, towns, villages, farms, chapels, rivers, mountains, roads, hills…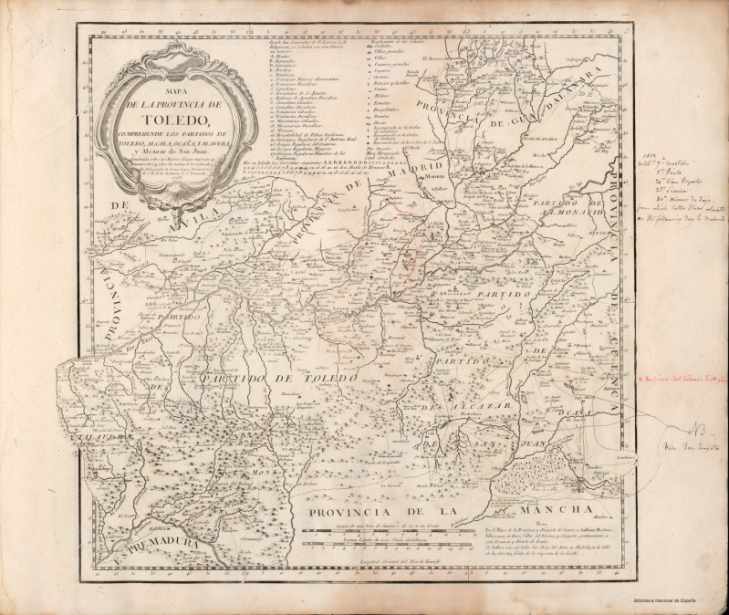 After 33 years of arduous work of compilation and persecution of the presbyters (what they called the "memory of the natural" of the area) and with much power of imagination (and the help of other old atlases), in 1810, a few years after his death, his sons published the Geographical Atlas of Spain, which includes the general map of the Peninsula, all the particularities of our provinces and of the Kingdom of Portugal, which is now in the National Library of Spain, together with the manuscript "geographical relations" that were sent to him.
Taking into account that Tomás López composed his atlas without traveling even one kilometer from his home, the result was remarkable.
As you can imagine, we cannot say that the result was a faithful reflection of today's reality, but, bearing in mind that he did it without having to travel a single kilometre working from home, the result is more than remarkable and served as a reference until the end of the 19th Century.
This way of remote working devised by Tomás López would be exported to Europe and America and would be used to make navigation charts and atlases of other territories and would be rescued and renamed today as Geosocial Networks with OpenStreetMap or Mapcesible promoted by Fundación Telefónica, among other examples of collaborative maps 3.0.
* * *
If you have to go back to the office: tips to cope with the return
Coming back to the present day, having contextualised our theory on the origin of teleworking, if you find yourself, like the Gauls in Asterix, among those 10% who still enjoyed working in your pyjamas and you finally have to return to the office after a long period away from it, take heart. Here are a few tips to make your return to work less of a hardship: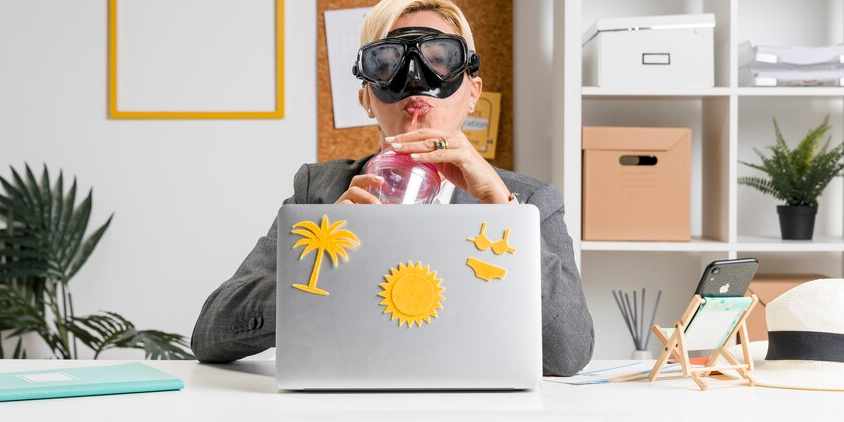 Avoid negative thoughts. Be positive, going back is not always a bad thing. Think about those things around your workplace that you have missed when you have been separated from your work environment (coffee with your colleagues, talking face to face with your clients or superiors, visiting the restaurant across the street at lunchtime, those colleagues from other areas that you pass in the corridor…).
Prioritise face-to-face meetings. If you are in the office, take the opportunity to have face-to-face meetings whenever you can. There is no longer any excuse for not wearing a camera because you have to travel long distances or wear a tracksuit. There is nothing better than a good face-to-face chat to prioritise tasks or unravel problems and work efficiently across the board.
Get to know each other. You probably have colleagues you haven't met in person yet, or if you have, you haven't been able to work with them side by side from the same desk. This is the time to build relationships, to take advantage of synergies and to give and receive feedback. It is also the time for coffees and afterworks.
Plan your travel. Perhaps one of the main problems of returning to the office is "finding yourself" in the morning traffic jam or on the way out. Traffic jams may have changed to when you used to go or may have been brought forward or delayed. As much as possible, try to adapt to these changes so that you don't feel like you are wasting time on your commute.
Take breaks. As in remote work, breaks are necessary and it is quite normal that being in the office, with all the hustle and bustle of work, colleagues, meetings, commitments, you can't stop, and you end up exhausted and frustrated when it's time to leave.
Respect the timetable and leave your work at the office. The great advantage of going back is to take advantage of the digital disconnection (as far as possible) that comes with having your personal and work environments separate. Try to respect the timetables for entering and leaving the office and don't take your work home with you.
Mens Sana in Corpore Sano. Eat properly and at regular times and make time for exercise. A good practice on your way home from work is to change your heels or shoes for trainers and take a walk to clear your head. Take advantage of these moments of "leisure" to take stock of the day and plan for the next day and disconnect.
Finally, and most importantly, be yourself, smile and make the most of your time. Think positive.
Featured image: Freepik.