How the XaaS model is transforming Cloud services (and business-customer relationship)
In the current state of maturity of Cloud services, we have all heard of terms such as SaaS (Software as a Service), PaaS (Platform as a Service) or IaaS (Infrastructure as a Service), related to different types of cloud services.
In fact, the "as a Service" model with which Cloud Computing offers services over the Internet is a trend that continues to gain traction in all markets.
SaaS (Software as a Service) services in particular, based on pay-as-you-go models, are already the de facto standard for accessing digital workplace service suites such as Microsoft Office, Google Workspace or Adobe Creative Suite.
What is Everything as a Service (XaaS)
However, a term that complements all of the above, XaaS (Everything as a Service), is recently becoming increasingly popular.
XaaS represents how organisations are adopting the Cloud method of working with services based on monthly subscriptions to implement any type of services.
For this reason, new and varied acronyms such as FaaS (Function as a Service), BPMaaS (Business Process Management as a Service) or ITaaS (IT as a Service) are also appearing. Even CaaS (Cybercrime as a Service) or RaaS (Ransomware as Service), the malware that some cybercriminals resell so that others can attack company systems.
Cloud services transformation
XaaS aims to convert occasional, one-time customers into recurring customers who pay a monthly fee. Customers get additional value by purchasing a combination of different services instead of buying them separately.
The main purpose of XaaS services is to increase the value provided to the customer.
This gives rise to concepts such as " servitization ", which describes the process by which a company that traditionally produces and sells goods and products, moves to selling services or a combination of products and services in a single package. The aim should not be to make more money for customers, but to provide them with more value.
Cloud products and services available
The idea behind XaaS is that any product or service, be it software or hardware, can be made available as a Cloud service, in the cloud.
This new way of building services is a growing trend worldwide. A recent study by Deloitte reveals that 71% of companies say that XaaS makes up more than half of their company's technology
The advantages of XaaS are obvious:
Flexibility to build customised services.
Scalability to easily make more resources available if needed.
Pay-per-use to pay only for what you really need.
XaaS implementation example
An example of this trend is the integration of data management tools with cloud services, leading to services such as the one marketed by some aircraft engine manufacturers who offer their customers long-term leasing contracts for jet engines to maximise their flight potential.
In this way, the manufacturer also maintains the engine, improving its efficiency and being able to recover it when it is no longer at full performance, because many of its components can be reused without any problem.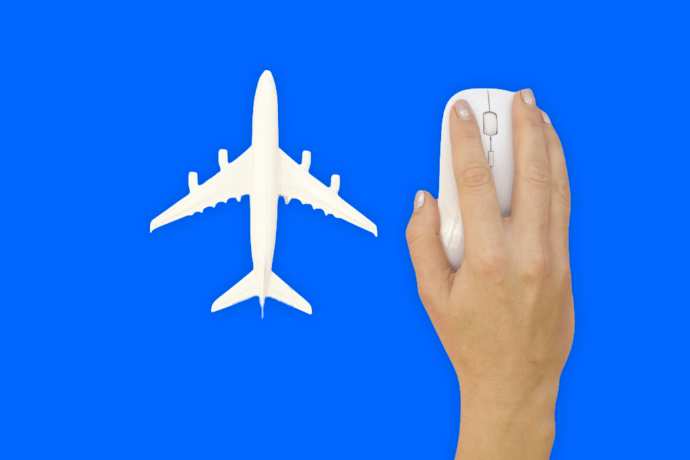 The customer is charged a fixed amount per flight hour, and IoT sensors are added to the engine to obtain performance data which, after being stored and processed in the cloud, allows the engine's performance to be monitored throughout its lifetime.
This improves engine efficiency, reduces engine failures, and ultimately lowers the final costs for the airline, which can forget about engine maintenance.
It also saves money for the manufacturers, because more than half of the components of a used aircraft engine can be recovered, reused, or recycled for use in the manufacture of new engines.
Challenges to adopting XaaS models
Although the advantages of XaaS models are obvious, it is not always easy to move from a traditional product purchase model to a new 'everything as a service' model. The main obstacle is that customers do not always perceive the value of the new model.
Returning to the previous example, if instead of aircraft engines we were talking about toasters, the value of paying a monthly fee for a toaster that connects to the cloud to be monitored and thus reduce its breakdowns is not so clear.
The point is that the XaaS service avoids large outlays or investments, and also provides the customer with unique and differentiating value-added services throughout the life of the product. This combination of IoT devices and cloud services is likely to be something we will see more of in the future, as part of an XaaS-type service.
Conclusion
The Everything as a Service (XaaS) trend is significantly shaping the future evolution of cloud services. It seeks to offer a wide range of services on a subscription basis, transforming the way organisations interact with their customers by moving from one-off transactions to ongoing relationships.
The XaaS model provides advantages such as service customisation, scalability and pay-per-use, making it a driver of efficiency and added value.
As I said, going forward, we can expect to see even greater adoption of XaaS in various industries, driven by the combination of IoT devices and cloud services.
This trend will not only improve business efficiency and profitability, but also enrich the customer experience.
Ultimately, XaaS is defining the direction of Cloud services and promises to continue to be a key driver of innovation and competitiveness, offering a future full of new business opportunities for adopters.