Our participation in DES 2023, the leading event on trends and digitalization
The Digital Enterprise Show 2023 (DES) has come to an end after one of the most exciting and intense weeks of the year. As we say goodbye to Málaga, we also say goodbye to our headquarters for the Telefónica Tech Laboratory and Innovation Area, making the capital of the Costa del Sol a benchmark in cyber security and technological innovation.
This year's DES event celebrates its seventh edition, becoming an international meeting of reference on trends and technologies enabling digitization and digital transformation of companies of all sizes and sectors.
Telefónica Tech has been a global sponsor at DES 2023, sharing space, knowledge, products and conversations with tens of thousands of professionals from around the world, including experts, managers and professionals from multiple sectors, including banking, health, energy, tourism, commerce, mobility or industry.
Welcome to our booth at DES 2023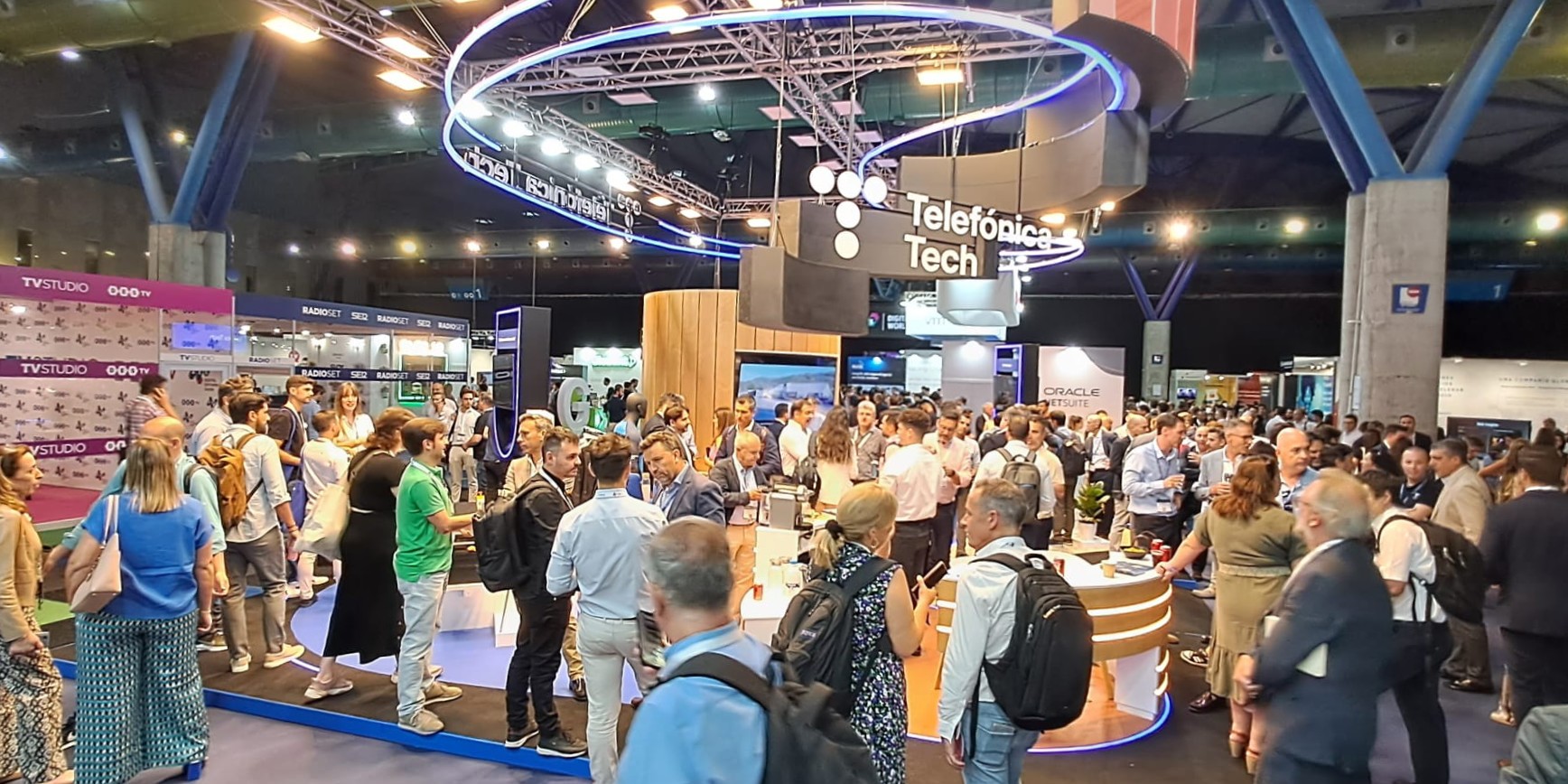 At DES 2023, we provided attendees with a networking area and product exhibition. There were also five experiential areas dedicated to our IoT technologies, Big Data, Artificial Intelligence, Blockchain, Cybersecurity, Cloud, that attracted a good number of professionals.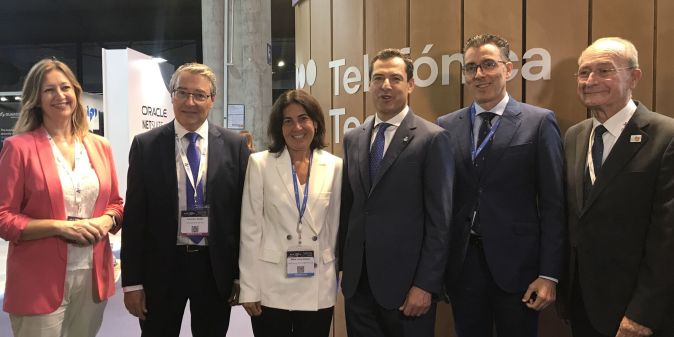 Our stand also hosted representatives from different institutions, such as Francisco de la Torre, the mayor of Malaga, Juanma Moreno, the president of the Junta de Andaluca, and Francisco Salado, the president of the Malaga Provincial Council, on the opening day. They were accompanied by María Jesús Almazor, CEO of Telefónica Tech, and Joaquín Segovia, director of Telefónica's southern territory.
Attendees enjoyed the demos we presented and our value proposition during their visit, including:
The ThinX Lab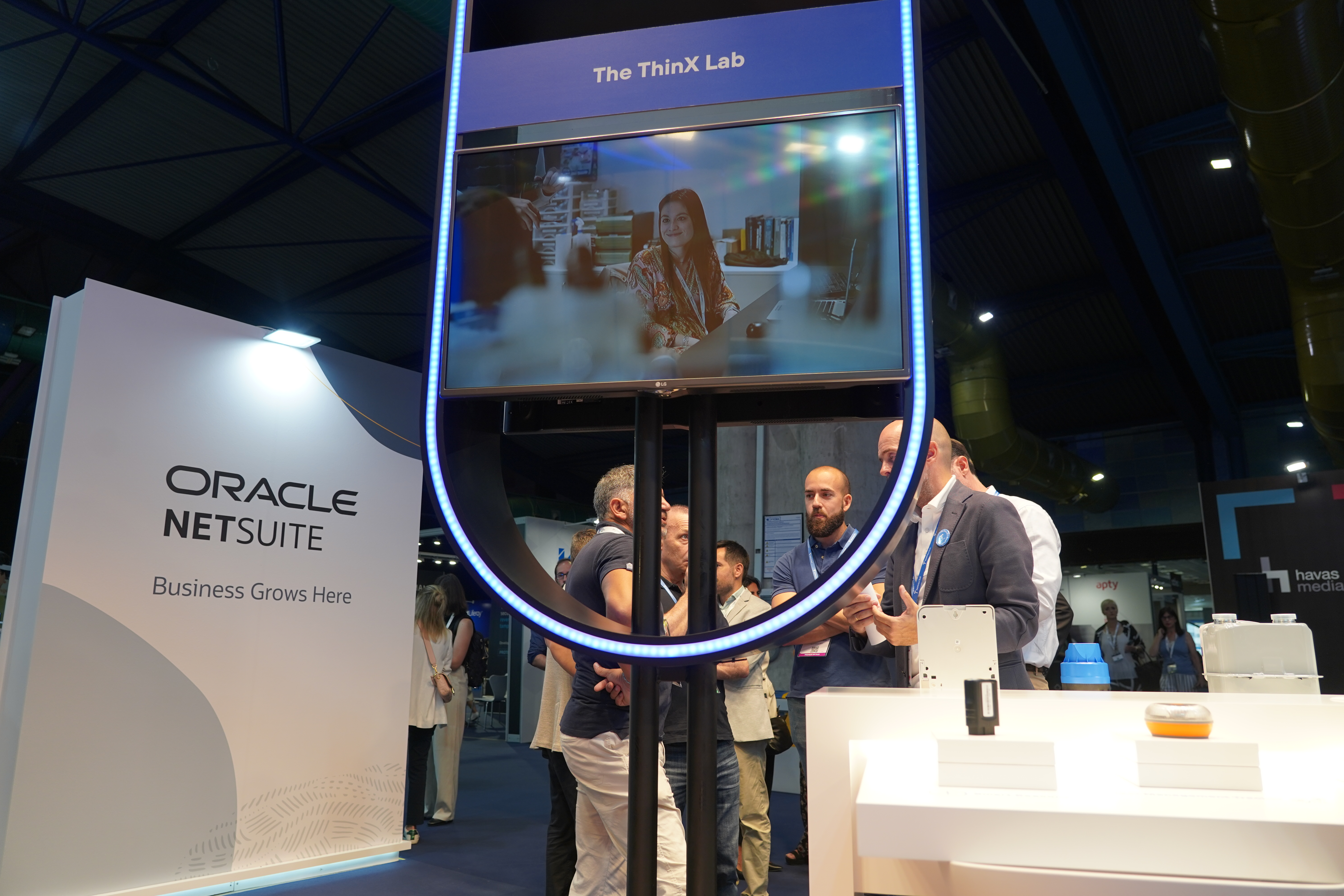 Bringing a little bit of The ThinX, our open lab for AI of Things. In our pioneer space The ThinX, clients, partners, and organizations can test their IoT projects in real conditions, reducing costs and speeding up development and deployment.
Visitors to our lab were able to see connected V16 beacons, Geotab tracking devices for fleet management, smart lighting solutions, and components of our Smart Water solution, among others, that have passed through our laboratory.
Digital Operations Center (DOC)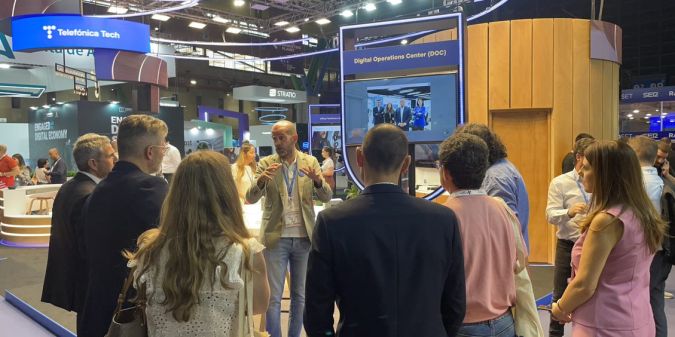 Our DOC (Digital Operations Center) provides comprehensive and global services for the monitoring and operation of our clients' Cybersecurity and Cloud services.
Physically located in Madrid, Spain, and Bogotá, Colombia, the DOC, in coordination with our SOC, brings together thousands of cybersecurity and cyberintelligence experts.
Demo: Quality Control with Industrial IoT
This small demo combines advanced technologies such as our private 5G networks, Edge Computing solutions, vision algorithms and Artificial Intelligence. It automates a real-time industrial monitoring and classification task.
Audiovisual Portfolio
In addition, customers could firsthand, accompanied by our experts and through audiovisual means, learn about our portfolio of solutions and capabilities. In addition, customers could learn about success stories.
Telefónica Tech eShop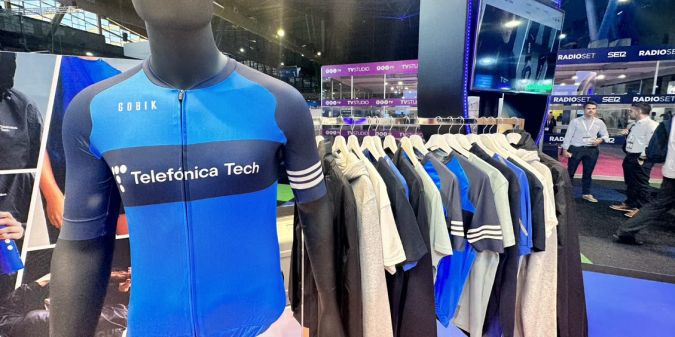 Because well-being and leisure time are also of importance, our visitors, clients, and friends explored and acquired some of the products from our eShop.
Our participation in talks and presentations
At DES 2023, we took part in various talks and presentations where our Telefónica Tech experts shared their knowledge, experiences, and projects:
◾ Daniel Ribaya, Director of Cloud Products and Services, gave a talk titled 'Discover Edge Computing With Telefónica Tech. In this talk, he discussed the role of Edge Computing technology and the benefits of bringing Cloud capabilities to where they are needed. This includes reducing response times (latency), and ensuring data security.
Telefónica Tech in Spain is at the forefront of implementing both Proof of Concepts (PoCs) and real customer deployments of Edge Computing, 5G connectivity, and the Internet of Things (IoT).
◾ Juan Campillo, Director of Product Marketing for Cybersecurity, participated in the 'Inspiration Theatre' with his talk 'Guardians of the Digital Frontier'.
I would like to bring some optimism for those of us who find ourselves in the 'valley of despair.' A formula for cyber resilience in critical infrastructure is risk = probability x impact.
◾ Alexis Hostos took the stage with his speech on 'The Silent Revolution: Technology and Innovation in Future SMEs.' Besides highlighting the importance of innovation and digitization to ensure SMEs' sustainability and continuity.
The question we should ask ourselves is not 'what future our SMEs can have,' but 'what future we want them to have.'
◾ María Jesús Almazor, CEO of Cybersecurity and Cloud at Telefónica Tech, participated in the event 'Meet the Disruptors: A Conversation with Game Changers and Visionaries.'
There is no single order of importance for technologies. Beyond ensuring basic technologies are implemented correctly and building more comprehensive solutions, the greatest power of digital transformation is achieved.
◾ Alfredo Serret, our Global Managing Director of Business Development, and Manu Marin from Livall participated in the talk 'Accelerating Towards a New Ecosystem: Mobility, Cities, and Data.'
◾ José Luis Núñez, our Blockchain Lead, was present at the event 'The Web3 Super App that Connects City, Businesses, and People through the New European Digital Identity (EU ID Wallet)' at the Smart Cities & Urban Mobility Forum.
Blockchain is the online digital notary for information exchanged between individuals, businesses, and services that was not public or verifiable until now.
During the second day of DES 2023, we continued to share our knowledge and experience in different presentations, talks, and panel discussions, including:
◾ Maria Muñoz Ferrer, Business Development Director, and José Luis Domínguez, Sales Director, spoke about digital services and the use of enabling technologies such as Big Data, Cybersecurity, Cloud, and Artificial Intelligence in the presentation 'Towards a Happy Citizen'.
The application of next-generation digital technologies creates a new paradigm that also responds to digital transformation needs and the new challenges faced by relevant sectors of public management: health, employment, and tourism. All of this is aimed at providing a better citizen experience and improving service management.
◾ Carlos Martínez Miguel, Global Director of IoT, Big Data, and Artificial Intelligence Solutions and Services, was present with his talk 'Embracing the Power of Big Data and AI. In this talk, he discussed how organizations are leveraging business transformation opportunities enabled by Big Data and Artificial Intelligence.
Artificial Intelligence brings significant opportunities but also significant challenges. All stakeholders must work together to manage them.
◾ Peter Moorhead, Head of Security Pre-Sales at Telefónica Tech UK&I, participated in the panel 'Challenges, Issues and Opportunities of Managing Global Health Locally. Big Data and Privacy,' where he shared insights regarding data privacy in healthcare.
One of the main challenges is knowing where healthcare data is stored and how it is used, with the goal of guaranteeing patient privacy.
We couldn't miss our appointment with the audience on the last day of DES 2023 either:
◾ Andrés Escribano, Director of New Business and Industry 4.0, spoke in 'Revolutionizing Industries: Exploring the Power of Industry 4.0, IoT, and Digital Technologies' about the technologies that are transforming the industry towards a more efficient, productive, and sustainable model.
We can measure the real impact digitization and associated technologies have on companies' results and KPIs.
◾ Alberto Sempere, Director of Product and Innovation, participated in the CEO & Leadership Summit with his presentation 'Zero Trust Everywhere, all at once. He highlighted that the current level of disruption is an overhaul for all companies and enables innovation for "differentiation paths."
Applying a Zero Trust mindset helps us increase our resilience and digital sovereignty.
◾ Esther Cardenal, Senior Product Manager, participated in the Retail & Logistics Forum, in the session 'The Wellness Center of the Future. In this session, she discussed the implementation of our video analytics and Artificial Intelligence solution in GO fit centers. Manuel Estébanez, CEO of GO fit, talked about the challenge of implementing this technology to extract knowledge from data while respecting user privacy.
Technology plays an essential role in sports and wellness center design.