How our global IoT satellite connectivity works
July 28, 2023, marked a milestone in telecommunications. Sateliot, a pioneer in operating a constellation of 5G IoT satellites, Telefónica Tech, and Telefónica Global Solutions, successfully established a 5G roaming connection from space for the first time. This enabled global NB-IoT connectivity.
The test, supervised by the European Space Agency (ESA), successfully demonstrated the satellite extension of our NB-IoT connectivity using the GSMA roaming standard. As it's a standard protocol (3GPP), IoT devices seamlessly and securely connect to both terrestrial and non-terrestrial networks.
The architecture designed to enable this connection integrates Sateliot's satellite network with Kite's network nodes, Telefónica Tech's IoT connectivity platform.
In the test, we used a standard SIM card installed on an IoT device. The SIM card, managed through our Telefónica Tech Kite platform, successfully and seamlessly connected to Sateliot's network. This validated the authentication of a conventional roaming connection through their LEO satellite network, in Low Earth orbit.
Convergence between Terrestrial and Non-Terrestrial Mobile Networks
This test utilized 'Store & Forward' technology and a two-step authentication method adapted to enable a conventional roaming connection between a terrestrial mobile network and a non-terrestrial LEO (Low Earth Orbit) network.
LEO satellites orbit in low Earth orbit, typically at altitudes of 500 to 600 kilometers.
Thanks to 'Store & Forward' technology, Sateliot's 5G network stores data collected from IoT devices while satellites are out of position to connect to a ground station. It then transmits the data when they enter the coverage area.
Our collaboration with Sateliot not only represents a significant advancement in global NB-IoT connectivity. Also holds significant potential for the IoT device industry. 'Store & Forward' technology and the ability for IoT devices to transmit data through a roaming interface using the two-step authentication method will pave the way for commercial deployment in 2024.
Global IoT connectivity applications and benefits
The results obtained offer numerous opportunities to enhance the quality of life for millions of people worldwide. This is especially true for those living in areas without terrestrial networks access. It also offers the potential to increase operational efficiency for businesses, foster innovation, and improve how we interact with our environment.
Some examples include livestock and agriculture monitoring, efficient management of natural resources like water or energy, applications in land or maritime logistics operations, infrastructure maintenance, combating poaching, preserving natural spaces and the environment, or detecting and responding to emergencies anywhere on the planet, among others.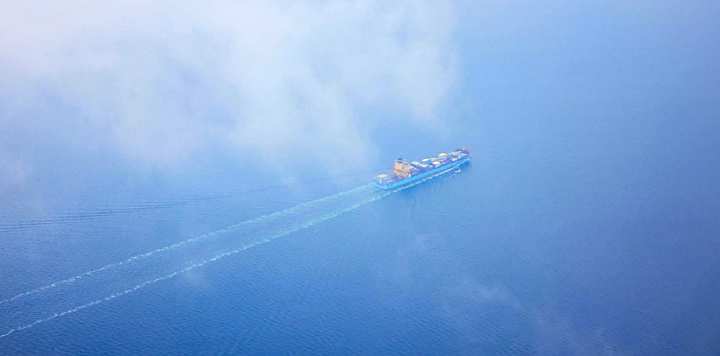 Starting in 2024, Telefónica will become the first operator to provide global NB-IoT connectivity through hybrid IoT connectivity, combining terrestrial and satellite NB-IoT networks. This connectivity can work with conventional and affordable IoT devices.
Towards a more connected and efficient world
Global IoT connectivity has become essential for a growing range of sectors, from agriculture to logistics to renewable energies. Our collaboration with Sateliot represents a significant step forward in creating a global communication network capable of addressing upcoming challenges and needs.
Thanks to the convergence between terrestrial and non-terrestrial networks, we can offer NB-IoT connectivity in remote locations without terrestrial network coverage, as well as backup coverage in areas with existing wireless coverage, and maritime coverage for IoT use cases on the move.
This further expands the potential applications of IoT technology to to build a more connected, sustainable, and efficient future.